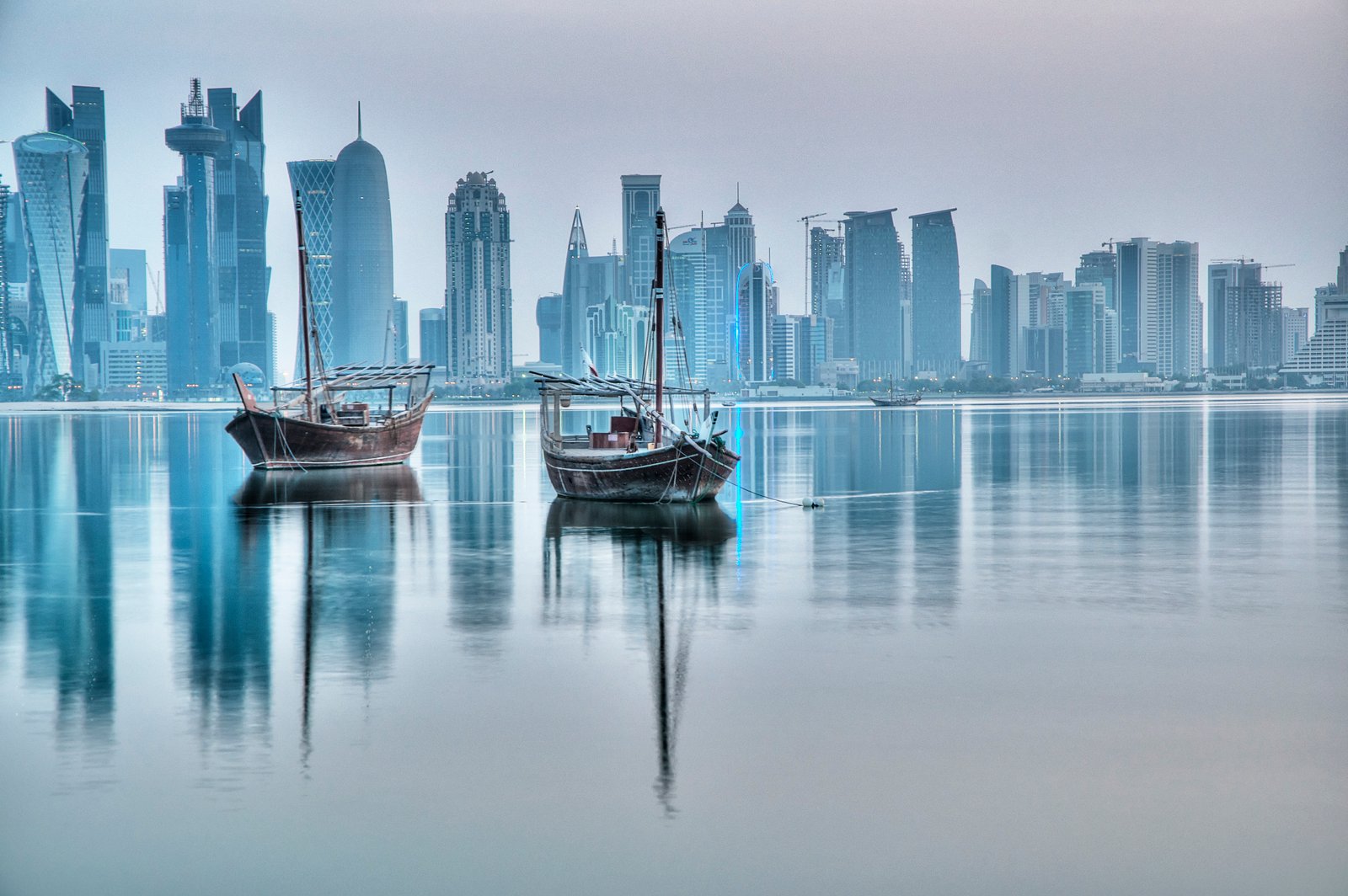 Description
Qatar has been an admixture of the Islamic traditions to the leading business entities. Over the years Qatar has been developing itself to grow as one of the exciting places in the world. Doha is a city in making with all the modern artefacts and the rich Islamic cultures in the heart of the nation with the peerless Museum of the Islamic Art. Qatar is an Arabic fairy where a traveller can witness the exciting camel race, the ancient pursuit of culture and heritage, traditional dhows along the water to the much spectacular skyline. Qatar is developing to a nation over the years without losing its Ancient touch.
Citizens having a valid passport of Bahrain, Kuwait, Oman, Saudi Arabia and UAE do not require a visa to enter the country. It is recommended to get in touch with our agents to have more idea about this.
By contacting us you are not only ensuring hassle-free travel for yourself but also going a step forward in making it more memorable.
For GCC countries, the UAE nationals don't require any visa.
Please contact our Visa Experts for document checklist. Get in touch with us to make your visit a purposeful one as we believe in giving hassle-free services to our clients.
Visa Documents
Client Documents
Valid residence visa of the nationality
Original Passport of the client is required with at least 2 months of validity and 2 blank page
Original NOC letter is required where the salary, designation, joining date, travel purpose for employee will be mentioned addressing Qatar Embassy. Copy of the valid trade license along with self-Introduction letter mentioning the monthly income, passpor
3 photographs keeping the background white
It is mandatory for the person looking forward to visit Qatar to present the details of last 6 months online bank statement with bank stamp
Invitation letter from the friend or relative residing in the country can be an additional advantage
Invitation letter is required for Business visa from the company
Any kind of emergency services are available with additional charges
Trip Mayntra Documents
Assisting the client in booking the required appointment
Proper form filling assistance
Verification of the required Documents
Guiding the client in booking the required hotel and flight
The required documents will be collected either directly from the client's residence or via email as the soft copy
Travel insurance worldwide
Special note
We offer holiday packages that suits your purpose including flight, hotel, sightseeing & transfers
Original Passport will be held back at the embassy for stamping purpose
It is mandatory for the Client to personally visit the embassy for submission of original documents
In case of rejection of the application the Service Fees & Visa fees is non-refundable
It is mandatory for the individuals traveling to the country to show confirmed Return air ticket and hotel voucher at the airport
The clients will be charged for any kind of express services with less processing time
You can take back your passport for the purpose of travel with some additional charges
How to apply
Simply email or call us and our representatives will get in touch with you. Rest assured of absolute visa assistance without any hidden charges. Contact us at:[email protected] or call us on our number: +971-42647322.
Faq
Is it mandatory for me to obtain a visa to enter

AUSTRALIA

?
Visa is mandatory for all nationalities to travel to

AUSTRALIA
Do infants and kids require visa to enter

AUSTRALIA

?
All infants as well as kids traveling with their parent will require a visa to enter the

AUSTRALIA
How should I apply for a

AUSTRALIA

visa from another country?
Only UAE Citizens can apply for International visas with us, send us enquiry at

[email protected]
What are the benefits of applying for visa through Trip Mayntra?
By contacting Trip Mayntra, you can eliminate the need for a local sponsor in the China. Minimal documentation and quick processing is one of the key highlights. In most case, the processing time of the visa takes only four to five working days.
What are the different types of visa that I can apply for?
Depending on the duration or purpose of your visit in

AUSTRALIA

, you can apply for different types of visas which include tourist visa, transit visa, and visit visa.
Can I book my ticket before applying for visa?
Yes, you can but for confirming the same it is better to ask our visa specialists.
How many days will it take to get a visa?
Though it largely depends on the accurate submission of required documents meeting of eligibility norms, but apart from that it may take around 4-5 working days.
How about visa application fee?
To inquire about your visa application fee or discuss any visa-related query, call our travel experts on +971-42647322 or email to

[email protected]

. We'll promptly respond to your questions on visa.
Is it possible for me to track the status of my visa application?
You can get in touch with our visa agents to know your visa application status after you have successfully filled the visa application form.
Is visa fee refunded in case my application is rejected?
The immigration authority does not return the charged amount for the rejected visa applications. So this will not be possible.
Can I know the reason of visa rejection?
The immigration authorities, in most of the cases do not reveal the reasons for the rejection of your visa, but in some cases you can get an explanation.
What is the mode of receiving visa?
Once the application of your visa is processed, it will reach you via email. We ensure to provide all the necessary information regarding the application process to the customers.
Note: Additional or supporting documents can be asked by application Center/ Embassy.
Special Note: The Visa time duration/Validity & approval or Rejection of the visa is solely based on Embassy decision. Tripmayntra will be not responsible in any such cases and Visa charges are Non-Refundable.
Terms & Conditions
With its awe-inspiring blend of lively cities, coastal experiences, untouched wilderness, wildlife wonders, and natural diversity accompanied by laidback feel, Australia is easily one of the most sought-after vacation spots. So if you plan for a trip to this wonderful country, we can help you with all your travel arrangements including professional visa assistance.
As a specialist in international visa services, Trip Mayntra offers prompt visa services to people who wish to travel to Australia from the UAE. Be it for holidaying or business purpose, our highly knowledgeable and experienced visa team will assist you through the meticulous procedures, from the expert advice on the selection of right visa as well as eligibility criteria to the submission of your application as per the rules and regulations to keep you updated till the approval and on time delivery of your Australian visa.
Make a quick enquiry of our visa services by filling out all relevant details, such as number of visas, travel date, and processing type. The rest is assured that our panel of experts will review your queries and get back to you at the earliest possible convenience, ensuring seamlessly quick visa processing. Depending on the type of visa, you'll be required to meet certain requirements for the approval of your visa. Please refer to the 'Visa Documents' section for the entire list.